Milo Farm was established in 2015, this magical sacred 50 acres had to be shared, so it was opened up to lodging and events in 2019. The farm is owned and operated by Loni Louise Bernard. Loni's vision is to have as many people enjoy the powerful energy of the land as possible and to bring people together for healing and comradery. The land here is sacred, the ancestors, nature spirits and elemental are strong and interactive.
There are miles of trails, two stocked ponds, over 20 acres of natural grasses and wildflowers, a cedar forest, cabins and tent campsites, a luxurious Airbnb guest quarters, art, areas of interest, portals, mediation spots, organic garden, hammocks galore, hardwood forests, event pavilion and so much more! Milo Farm welcomes volunteers anytime! Milo is now a WWOOF host for a work exchanges!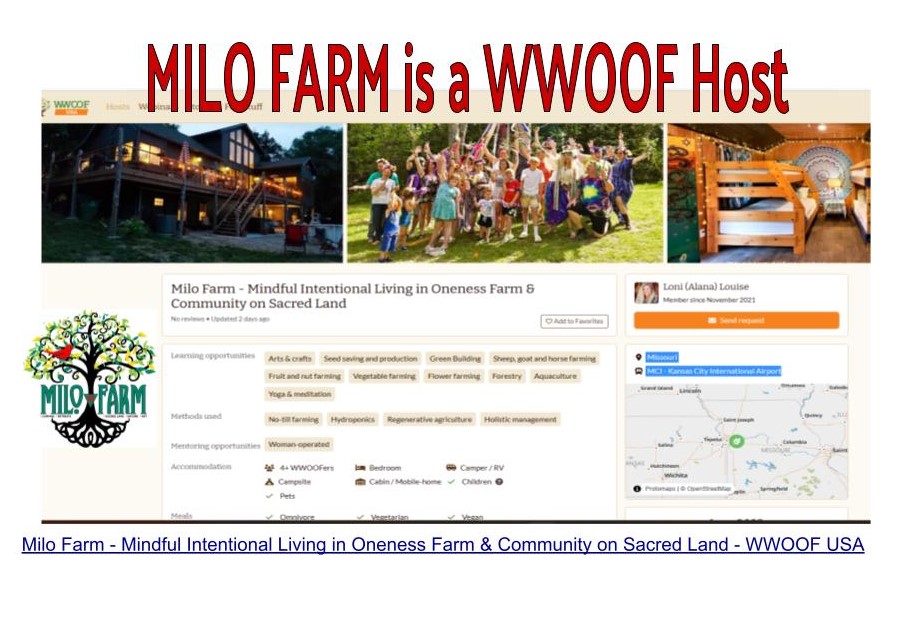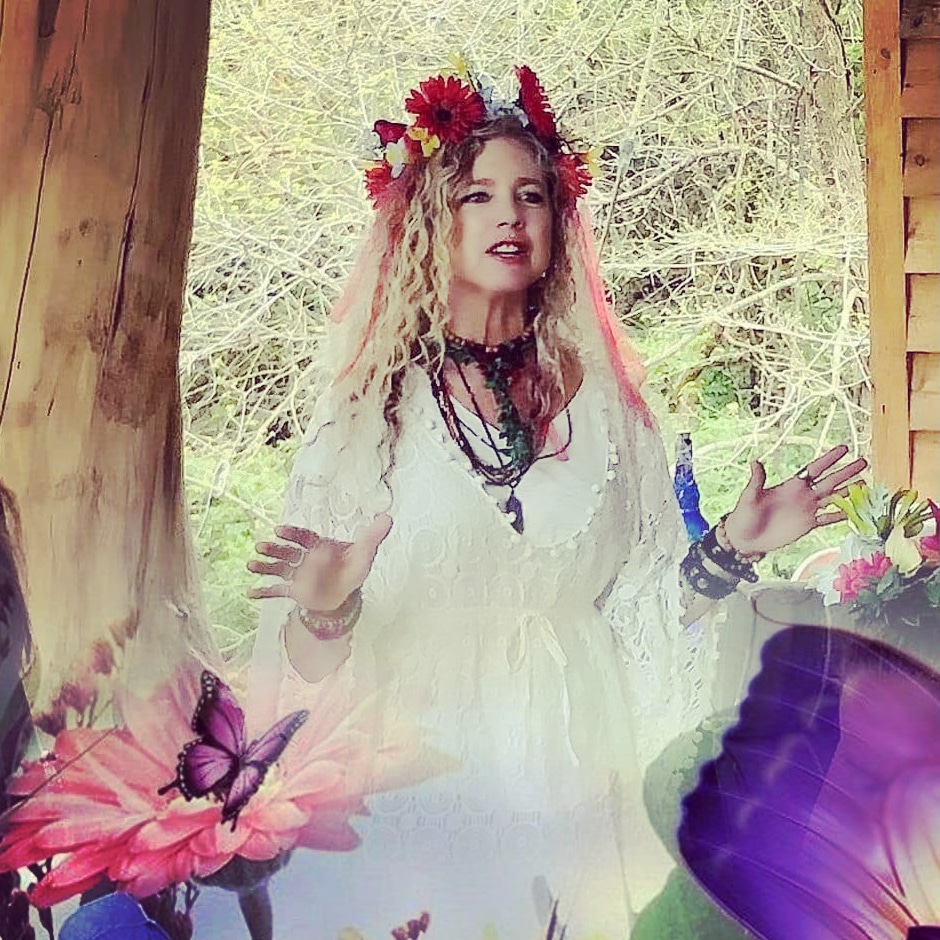 Milo Farm was set up as a non-profit, 501c3 for sustainable, spiritual, ecology, nature, gardening, art and other education. Reach out to us if you're interested in hosting an event or educational workshop.
Loni, Milo's Steward, is an Intuitive, Real Estate Broker / Owner of Lotus Key Homes, Owner developer of Spiral 55 Games in which she created the Philosopher game and Milo Farm oracle cards, she has her textile painting business Aura Shirts and she's a real estate investor. She is optimistic for the future and is working to raise her consciousness and the light in the world.
Mission Statement: A sacred farm that gives back to the community and planet through environmental, spiritual health and the arts education.
Objective: An intentional female owned sustainable nonprofit 501c3 retreat center and farm that serves as a community gathering spot. Milo Farm promotes the evolution of humanity through ecology, inclusion, education, cooperation and compassion.. A community working together to offer valuable experiences for all.
Milo Farm hosts environmental, spiritual, creative, gardening, farming and other public events that feed the soul. The farm offers lodging and camping spots for guests and volunteers and plans include building more green, sustainable structures. This land opens one to the healing effects of nature.