History and Story of Milo Farm
Milo Farm, sacred land, sits just 30 minutes east of downtown Kansas City, in the eastern portion of Jackson county, MO, just north on the Grain Valley exit off of I-70. The Milo Farm name is fresh and new but the acres it sits on is ancient. Mike and Loni purchased the land in 2015. There was an old house and some buildings on the property. Mike and Loni used it the first few years just as a getaway. They were raising their kids in Lees Summit, MO. They decided to build and live on the land since the kids were graduating school and ready to move on their own.
A year was spent working with an architect and designing the Lodge; gathering unique pieces, picking cedars from the forest to use, etc. For instance Loni's Uncle, Jim Bernard, hand-forged the kitchen handles in Nebraska at this shop. There are antique pieces from around Kansas City that adorn the home. It took a year and a half for Mike, Loni and a few guys to build The Bohemian Lodge.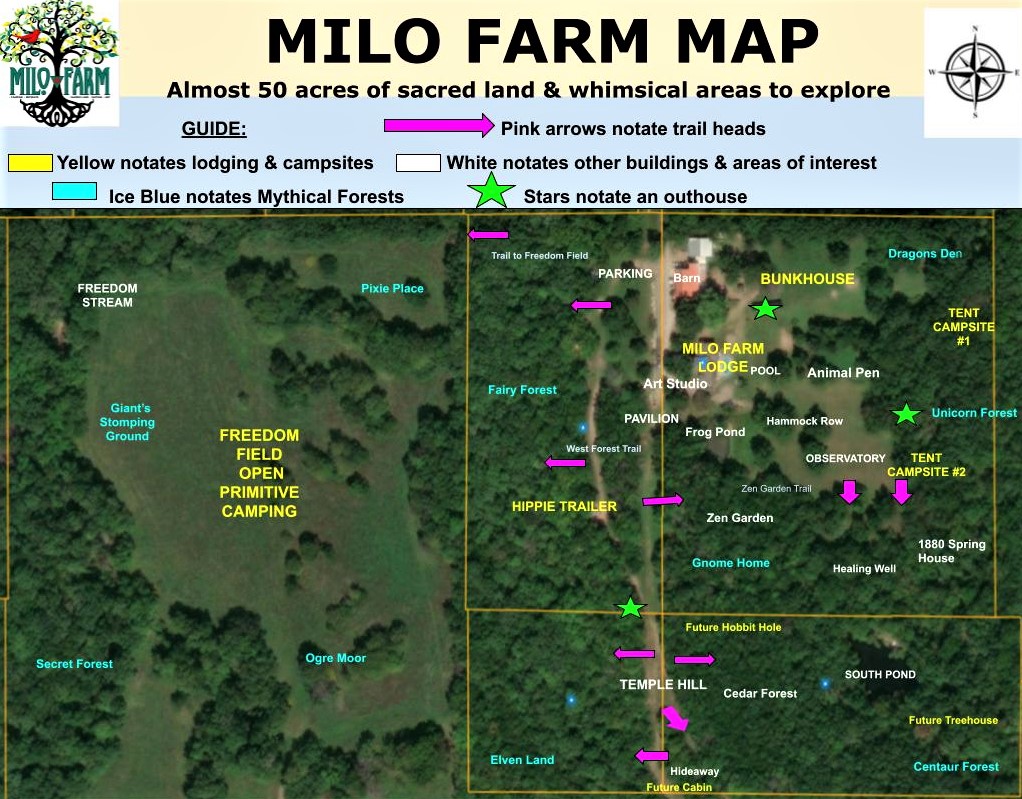 They were told that this land had been known as sacred land, with religious groups holding gatherings on the property, seeing heavenly visions and hearing guidance from above in the cedar forest.
A local historian shared the 1800s plat map showed a homestead in the east field near Camp Creek. The 1800s well and spring house is still on the land just northeast of the South Pond.
Just the drive up the 1/2 mile gravel lane to Milo Farm will make you feel like you are entering another world.